By, Mike Myatt, Chief Strategy Officer, N2growth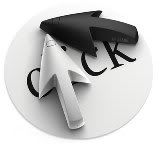 Subjecting your website's traffic to intense analysis is the key to breaking the code for improving conversion ratios and watching your success on the Internet skyrocket. Understanding the basic logic surrounding this premise, it amazes me how few companies truly understand the key metric in driving website success…traffic. In today's post I'll share a bit of information that will help you gain a better understanding of the value of website traffic analysis…
The first step in analyzing website traffic is to actually look at the data. Your web hosting company can provide you access to your server log files which will provide root level data, some web hosting firms offer either proprietary analytical tools, or you can subscribe to third party applications like Google Analytics. The second step in analyzing website traffic is to actually be able to interpret whatever amount or type of data you have access to. The reality is that if you're not familiar with internet jargon the data you receive from your host company can be overwhelming if you don't understand how to apply it to your particular business and website.
In a previous post I addressed the subject of keyword analysis so we won't spend much time on that topic today. Keywords aside, it is important to note that while you can become very sophisticated in the analytics surrounding your website traffic, examining the following five basic data sets will help you focus on the right things for the right reasons:
Traffic Count: If you look at nothing else, pay attention to the trends (growing or declining) surrounding the average number of visitors to your site on a daily, weekly, and monthly basis. These figures are the most accurate measure of your website's activity. At first glance one would think that the more traffic you see recorded, the better you can assume your website is doing. However, it is precisely this line of thinking that can cause you to gain a false perception of the health of your Internet presence. You must also look at the behavior of your visitors once they come to your website to accurately gauge the effectiveness of your site. One of the most common misconceptions related to website traffic has to do with what's commonly known as "hits." "Hits" simply means the number of information requests received by the server. If you think about the fact that a "hit" can simply equate to the number of graphics loaded per page, you will get an idea of how overblown the concept of "hits" can be. For example, if your homepage has 15 graphics on it, the server records this as 15 hits, when in reality we are talking about a single visitor checking out a single page on your site. As you can see, hits are not useful in analyzing your website traffic. Don't get caught up in examining "hits", rather focus on the number of unique visitors to your site as this is a much better indication of true traffic levels. The more you focus on assessing the unique visitors that come to your website, the more accurate your interpretation will become. The greater the traffic is to your website, the more precise your analysis will be of overall trends in visitor behavior. The smaller the number of visitors, the more a few anonymous visitors can distort the analysis. The aim is to use the web traffic statistics to figure out how well, or how poorly your site is working for your visitors.
Traffic Sources: It is also important to assess where your traffic is coming from. Does the majority of your traffic come from the search engines, and if so, which ones and via what keyword or keyphrase? In addition to the search engines you want to look at the other top referring sites driving traffic to your site. You should also assess what geographic regions are generating the majority of your traffic. If you only sell a product on a local or regional basis, but the majority of your traffic is being generated from Asia, then you likely have a geo-targeting issue.
Average Session Length: As important as how many unique visitors reach your site, is how long those unique visitors remain on your site. One way to determine this is to find out how long on average your visitors spend browsing your site. If the time spent browsing your site is relatively brief, it usually indicates an underlying problem. Then the challenge shifts to finding out what that problem is. It could be that your keywords are directing the wrong type of visitors to your website, that your content is not appealing to your visitors, or that your graphics are confusing or intimidating, causing the visitor to exit rapidly. Use the knowledge of how much time visitors are spending on your site to pinpoint specific problems. After you fix those problems, continue to use time spent as a gauge of how effective your fix has been.
Average Number of Unique Page Views: One of the drivers influencing average session length is the number of actual unique pages viewed per visitor. As an example, at the time of this post, the average visitor to the N2growth site views an average of 18 pages before leaving the site. If people are drilling down deeply into your site it means that they find your site valuable, and if they only visit one or two pages and then exit your site you may want to examine the quality of your content. This type of information can help you determine effective and ineffective areas of your website.
Specific Page Analysis: In addition to the number of pages viewed you also want to pay attention to which specific pages are being viewed. If you have a page that you believe is important, but visitors are exiting it rapidly, that page needs attention. You could, for example, consider improving the link to this page by making the link more noticeable and enticing, or you could improve the look of the page or the ease in which your visitors can access the necessary information on that page. If, on the other hand, you notice that visitors are spending a lot of time on pages that you think are less important, you might consider making adjustments there as well. Your website undoubtedly has exit pages, such as a final order or contact form. This is a page you can expect your visitor to exit rapidly. However, not every visitor to your site is going to find exactly what he or she is looking for, so statistics may show you a number of different exit pages. This is normal unless you notice a exit trend on a particular page that is not intended as an exit page. In the case that a significant percentage of visitors are exiting your website on a page not designed for that purpose, you must closely examine that particular page to discern what the problem is. Once you pinpoint potential weaknesses on that page, minor modifications in content or graphic may have a significant impact on the keeping visitors moving through your site instead of exiting at the wrong page.
While this post was a rather high-level look at a relatively complex subject, I hope you were nonetheless able to take away some insights that will help you improve the productivity of your website.